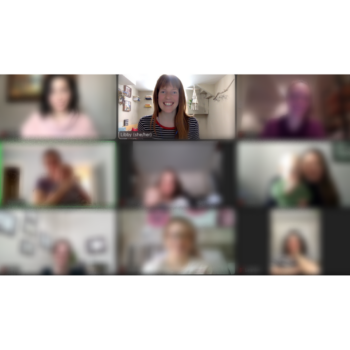 I share insightful stories in a way that inspires storytelling.
Inspiring Talks and Interviews
After a decade in theatre, combined with toastmasters and producing my own podcast, I can offer a keynote, be interviewed, or do the interviewing. It's just what I love. to. do.
Facilitated Writing Workshops
As founder of the online writing group, MomAlong, I've delivered over 50 hours of writing + creativity workshops on Zoom. I am looking to build my workshop portfolio both in person and virtually- contact me with your idea and let's make it happen!